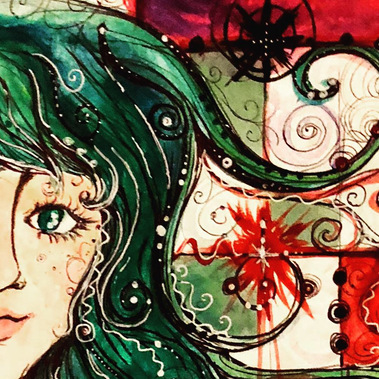 About
Sphinxi is an ongoing image/video/audio project by Natalie Schunk.
Her work delves into colorful visions and fantasies driven by a human psyche. Here you may experience reflections of dreams, mythical creatures, and forms of geometry/symmetry that connect our universe through sound, image, and symbols.
She loves taking on new challenges and opportunities. She has had exhibitions in Grand Rapids and Detroit, MI along with other talented artists. She has recently completed commissions for children's books, logos, album art, and event fliers.
Within Sphinxi rests a proposition to you, to look past boundaries of separation, tune into your creative passion, and share love.
Natalie resides near Detroit, MI and enjoys coffee, techno music, insects, tattoos, and visits to the beach. She is most inspired by music, and plays on synthesizers and modular gear often. She has her dad, pianist Gary Schunk, to thank for her interest in contemporary jazz music.
If you are interested in a piece, or have any questions, feel free to send a message!